Who We Are
JEET YOGA CENTRE is a leading organization in the field of yoga since the year 2004 in Faridabad, Haryana. Over the years the organization has consolidated its presence in the market and have been providing world-class services to its clients. With a view to further consolidate its business operations, the company is developing a more focused approach and for this purpose it has drawn up some notable strategies backed by advanced solutions of the diseases and problems. It is affilated by Yoga Alliance International, Meditation Alliance International, Sports Alliance International, and Life Member of Yoga Federation of India.

Currently, JEET YOGA CENTRE has been catering to the needs of small and medium sized business enterprises by offering corporate yoga, stress management programs, attitude training classes, International Diploma in Yoga Therapy Course.
JEET YOGA CENTRE desires to play a pivot role in Development of a new breed of services in the field of yoga. JEET YOGA CENTRE will set new parameters in the yogic field through its unparalleled services.
Meet Our Founder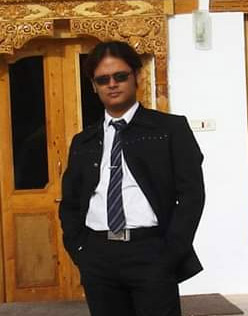 Arindam Mitra
Founder - Jeet Yoga Center
General Secratary - Yoga Association Faridabad
Master of Yoga Therapy
Seven times State Champion
Two Times National Gold Medalist
Life Member of Yoga Fedration of India
Affilated to Yoga Alliance International
Affilated to Meditation Alliance International
What We Offer
Best Workshop

No Workshop this WEEK. Date of Upcoming Workshop Comes Here

International Diploma in Yoga Therapy

We Tried to Teach Our Candidates The Techniques that help them to achieve syccessfull career in Yoga Training at International Levels

Best classes ever

We don't say we are best but we tried our best to provide you the best. which makes us to keep learning & teaching.

Personal training

we Offer the personal batches too. as per your convience.